[Audio] UWRF2013: Travellers
Ubud Writers and Readers Festival 2013
Travellers : Trinity, Don George, Tony Wheelers, Agustinus Wibowo & Lisa Dempster
Travel – from the beginning of Lonely Planet to today, we track the journey of travel writing. Who are the travel writers these days, does what they say still have an impact or have we all become travel writers?
Neka, 13 October 2014
http://www.ubudwritersfestival.com/audio/travellers-trinity-don-george-tony-wheelers-agustinus-wibowo-lisa-dempster/
Featuring: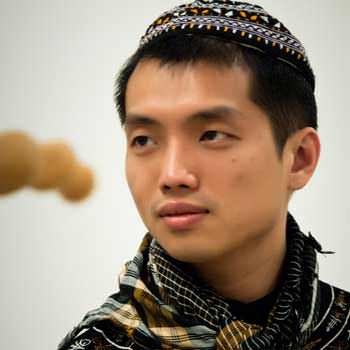 Agustinus Wibowo
Agustinus Wibowo is an Indonesian travel writer whose travel experiences have taken him through Asia to the Middle East. He is fascinated by cultures and traditions and is curious about how the world works as one when it is constantly divided by history and culture. He prefers to travel overland when he can and once entered Tibet by pretending to be a Chinese citizen. He also volunteered to help victims of a natural disaster in Kashmir, before deciding on a career in photojournalism and taking on an assignment in war-torn Afghanistan. His first book, considered a masterpiece by many, was Selimut Debu (A Blanket of Dust) and chronicles his journey in Afghanistan. It was followed by Garis Batas (Borderlines: A Journey Through Central Asia), which examines issues of borderlines across ex-Soviet republics, including psychological borders and the search for national identity. Most recently, in Titik Nol (Point Zero), he has pioneered a new genre in Indonesian travel literature by allowing readers to experience the writer's physical, spiritual and emotional journey as they contemplate their own conflicts and anxieties. As Agustinus recounts his final hours with his dying mother, and honours her journey toward the afterlife, the reader is given time for personal reflection. Parallel storylines between mother and son provide  unusual insights. Agustinus Wibowo's contemplative approach toward other cultures and peoples has gained him a large following among readers and fellow writers. He has also set the a standard on what it means to be a travel writer in Indonesia.
Find Agustinus Wibowo  on Facebook Follow Agustinus Wibowo on Twitter Find out more about Agustinus Wibowo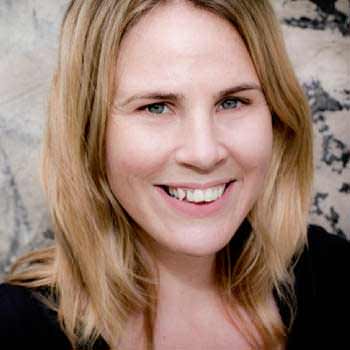 Lisa Dempster is the Director/CEO of the Melbourne Writers Festival. In her previous role as Director of the Emerging Writers' Festival (2010-2012), Lisa delivered dynamic, diverse and accessible events to develop the skills, confidence and networks of writers at all stages of their career. She was the Founding Director of EWFdigital, an innovative online programming stream, and the Digital Writers' Conference. In 2012 she curated an exhibition at the National Gallery of Victoria, Future Bookshop, which explored how Australians will be reading, writing and publishing in the future. In 2010 Lisa programmed the Academy of Words writers' conference at Format Festival in Adelaide. Lisa is a professional writer and editor with five book titles, including travel narrative Neon Pilgrim, The Words We Found: The Best Writing From 21 Years of Voiceworks Magazine and The Australian Veg Food Guide. She was also an active blogger and food reviewer for many years. She formerly worked as a publisher, running independent press Vignette Press for five years before selling it in 2011; there she created the subcultural journal The Mook. In 2012 Lisa undertook an Asialink residency and spent three months working with the Ubud Writers & Readers Festival in Indonesia.
Follow Lisa Dempster on Twitter  Watch Lisa Dempster Find out more about Lisa Dempster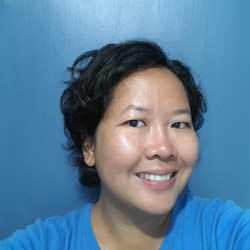 Trinity
Trinity is Indonesia's leading travel writer with seven national best-selling travel books. In 2005, she started a travel blog at naked-traveler.com and in less than two years the blog was nominated as a finalist in Indonesia's Best Blog Awards. She then switched her corporate career to become a full-time traveller and freelance travel writer. Her debut book The Naked Traveler was a compilation of thoughtful but hilarious short stories from her adventures around the world. The book inspired many Indonesians, especially young people, to travel, something that was rarely done at that time. The Naked Traveler now has four titles and are Indonesia's best-selling travel books. Trinity, along with Erastiany abd Sheila Rooswitha, created Indonesia's first graphic travelogue Duo Hippo Dinamis: Tersesat di Byzantium ('The Dynamic Hippos: Lost in Byzantium'). She also contributed to the anthologies The Journeys and TraveLove. She has found time to become columnist at JalanJalan Magazine, regular contributor to Yahoo! Travel, social media entrepreneur, and speaker at travel writing/blogging/tourism events. In 2010, Trinity won an Indonesia Travel & Tourism Award as Indonesia's Leading Travel Writer and was dubbed as 'Heroine for Indonesian tourism' by the Jakarta Post. Trinity has a Bachelor Degree in Communications from Universitas Diponegoro, Semarang, Indonesia, and was awarded an Asian Development Bank-Japan Scholarship to take up a Master in Management in Asian Institute of Management, Manila, Philippines. She has travelled to almost all provinces in Indonesia as well as 59 countries and counting. She still thinks Indonesia is still the best country ever.
Find Trinity on Facebook  Follow Trinity on Twitter  Watch Trinity Find out more about Trinity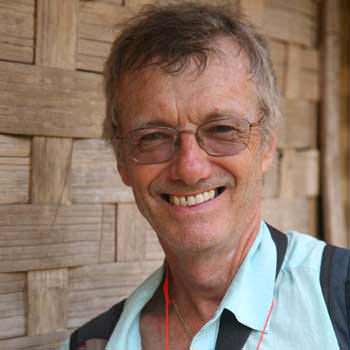 Travelling Asia's 'hippie trail' in the early 1970s led to the creation of Lonely Planet. Today, after 100 million books, offices on three continents and everything digital from phone apps to websites, inflight infotainment systems to ebooks, the business has moved on to new owners, giving Tony more time to travel. That could mean cycling a stage on the Cairo to Cape Town Tour d'Afrique or heading to Baikonur in Kazakhstan to see a 'space tourist' ride a Soyuz rocket to the international space station. Tony's book Bad Lands followed George W Bush's Axis of Evil trail to Iran, Iraq and North Korea and continued on to six other countries which, for assorted reasons, had been labelled 'bad.' Recently he's done more travelling to troubled locations – Colombia, Congo, Haiti, Israel & Palestine, Nauru, Pakistan, Papua New Guinea and Zimbabwe – for his new book Dark Lands. Perhaps travel has been in Tony's veins all along. Born in the Britain, he grew up in Pakistan, the Bahamas and the USA before returning to the UK to finish school and go to university. Post Lonely Planet his activities have included the Planet Wheeler Foundation, which supports educational and health projects in the developing worldand the Wheeler Centre for Books, Writing & Ideas in Melbourne. Tony is also a director of Global Heritage Fund which works to protect and develop archaeological sites. According to the New York Times Tony is 'the trailblazing patron saint of the world's backpackers and adventure travellers.'
Find out more about Tony Wheeler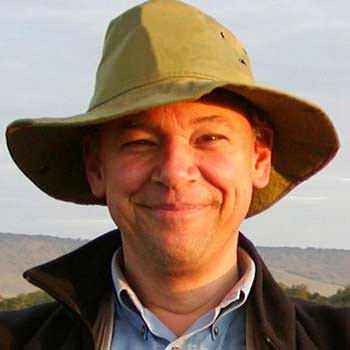 National Geographic has called Don George 'a legendary travel writer and editor.' Don has been the Global Travel Editor for Lonely Planet Publications and Travel Editor for the San Francisco Examiner & Chronicle and for Salon.com, where he founded the award-winning 'Wanderlust' site. Currently he is Editor at Large and Book Columnist for National Geographic Traveler magazine, Special Features Editor and Blogger for the popular travel website Gadling.com, and Editor of Geographic Expedition's blog, 'Recce: Literary Journeys for the Discerning Traveler'. He has written Lonely Planet's Guide to Travel Writing, the best-selling travel writing guide in the world, and has edited nine acclaimed literary travel anthologies, including Better Than Fiction, The Kindness of Strangers and A Moveable Feast. Don has received dozens of awards for his writing and editing, including the Society of American Travel Writers' Lowell Thomas Travel Journalist of the Year Award. He appears frequently on national and international TV and radio outlets, is a highly sought-after speaker, and hosts a series of onstage conversations with prominent writers in the U.S. He is also co-founder and chairman of the annual Book Passage Travel Writers and Photographers Conference. Don has visited more than 75 countries and has published more than 750 articles in newspapers, magazines and websites. Before becoming a travel writer, he worked as a translator in Paris, a teacher in Athens and a television talk show host in Tokyo. Don is preparing an anthology of his own best work, to be published next year.
Follow Don George on Twitter Find out more about Don George