Surabaya Highlight (2013): How Much Are You Willing to Let Go?
19 April 2013
Surabaya Highlight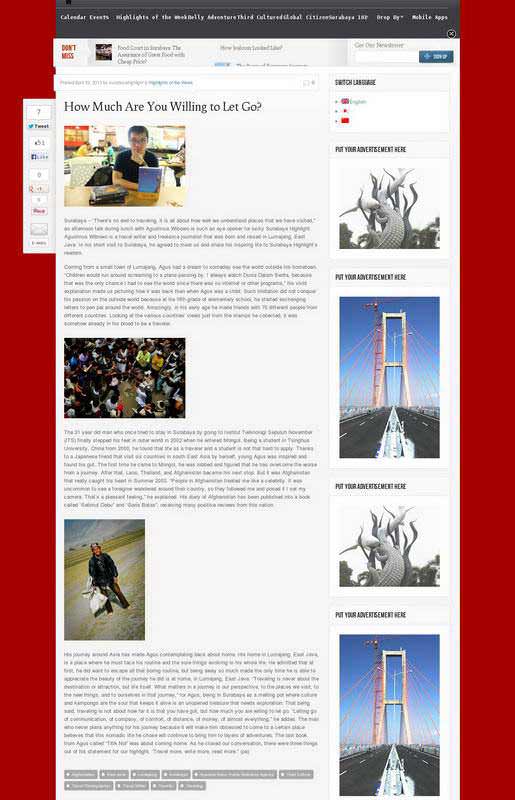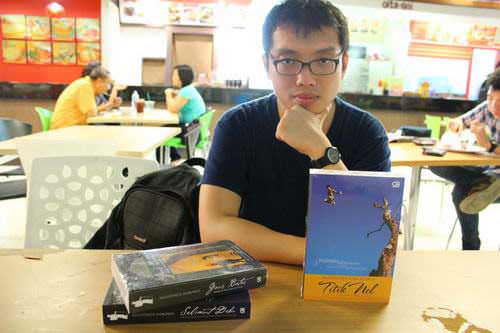 http://surabayahighlight.com/highlights-of-the-week/newcomers-in-town/third-cultured/how-much-are-you-willing-to-let-go
How Much Are You Willing to Let Go?
Surabaya – "There's no end to traveling, it is all about how well we understand places that we have visited," an afternoon talk during lunch with Agustinus Wibowo is such an eye opener for lucky Surabaya Highlight. Agustinus Wibowo is a travel writer and freelance journalist that was born and raised in Lumajang, East Java. In his short visit to Surabaya, he agreed to meet us and share his inspiring life to Surabaya Highlight's readers.
Coming from a small town of Lumajang, Agus had a dream to someday see the world outside his hometown. "Children would run around screaming to a plane passing by. I always watch Dunia Dalam Berita, because that was the only chance I had to see the world since there was no internet or other programs," his vivid explanation made us picturing how it was back then when Agus was a child. Such limitation did not conquer his passion on the outside world because at his fifth grade of elementary school, he started exchanging letters to pen pal around the world. Amazingly, in his early age he made friends with 70 different people from different countries. Looking at the various countries' views just from the stamps he collected, it was somehow already in his blood to be a traveler.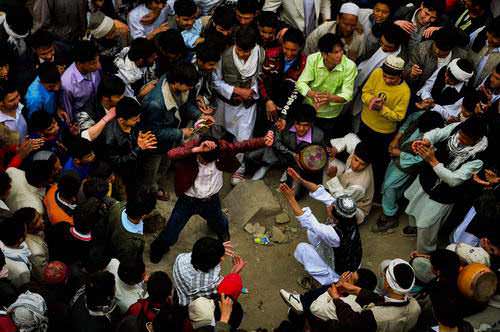 The 31 year old man who once tried to stay in Surabaya by going to Institut Terknologi Sepuluh November (ITS) finally stepped his feet in outer world in 2002 when he entered Mongol. Being a student in Tsinghua University, China from 2000, he found that life as a traveler and a student is not that hard to apply. Thanks to a Japanese friend that visit six countries in south East Asia by herself, young Agus was inspired and found his gut. The first time he came to Mongol, he was robbed and figured that he has overcome the worse from a journey. After that, Laos, Thailand, and Afghanistan became his next stop. But it was Afghanistan that really caught his heart in Summer 2003. "People in Afghanistan treated me like a celebrity. It was uncommon to see a foreigner wandered around their country, so they followed me and posed if I set my camera. That's a pleasant feeling," he explained. His diary of Afghanistan has been published into a book called "Selimut Debu" and "Garis Batas", receiving many positive reviews from this nation.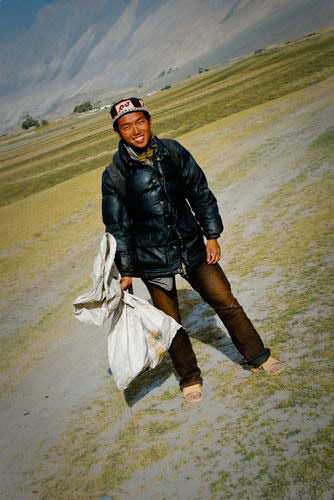 His journey around Asia has made Agus contemplating back about home. His home in Lumajang, East Java, is a place where he must face his routine and the sure things evolving in his whole life. He admitted that at first, he did want to escape all that boring routine, but being away so much made the only time he is able to appreciate the beauty of the journey he did is at home, in Lumajang, East Java. "Traveling is never about the destination or attraction, but life itself. What matters in a journey is our perspective, to the places we visit, to the new things, and to ourselves in that journey," for Agus, being in Surabaya as a melting pot where culture and kampongs are the soul that keeps it alive is an unopened treasure that needs exploration. That being said, traveling is not about how far it is that you have got, but how much you are willing to let go. "Letting go of communication, of company, of comfort, of distance, of money, of almost everything," he added. The man who never plans anything for his journey because it will make him obsessed to come to a certain place believes that this nomadic life he chose will continue to bring him to layers of adventures. The last book from Agus called "Titik Nol" was about coming home. As he closed our conversation, there were three things out of his statement for our highlight, "Travel more, write more, read more." (pa)