From Zero to Frankfurt: The Translating Process of Ground Zero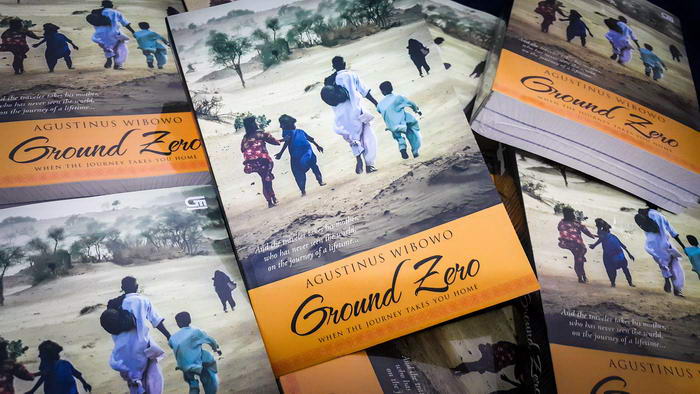 The journey began when a mother is lying on a hospital bed, dying. The son who has been years living overseas finally returns. Realizing not much time left, the son sits beside her, reads his diary about faraway lands he saw. About their ancestral land of China, about the Himalayas, about the Pakistani desert and the warzone of Afghanistan. Along with his stories, the mother starts to recount her stories that have been buried for long. About her childhood, her love, her awaiting, her struggle, her God, her life and death. Two journeys set in two dimensions of time and place intertwine, and eventually converge. In the final days, the mother and son share a journey of life together.
This is the story of my travel-narrative memoir, Titik Nol: Makna Sebuah Perjalanan (lit. Point Zero: The Essence of a Journey), published in Indonesian language by Gramedia Pustaka Utama in 2013. It received quite warm welcome from Indonesian readers. Some months after the launching, Gramedia asked whether I was interested to translate this book into English.
At that time Indonesia has been confirmed to be the Guest of Honor in the Frankfurt Book Fair 2015. This is the biggest book exhibition on earth, and would mean that Indonesia will be a focus of attention of the world's book industry. But, despite Indonesia is the world's biggest archipelago with fourth biggest population and 30,000 new books being published annually (the number itself is an important factor why it was chosen as the Guest of Honor!), the country remains "invisible" for the international book industry. The number of Indonesian books translated into other languages is still very low, a contrast to the number of foreign books translated into Indonesian. For this year's Book Fair, Indonesia targets to exhibit at least 300 books translated into English and German.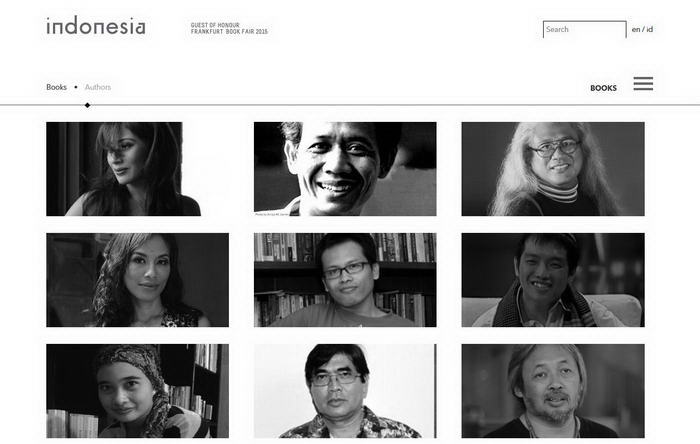 Book translation requires a commitment of time, energy, and cost. If the translation progress did not start early, the target of 300 translated books would never be achieved. Indonesian publishers are generally very cautious in translating their books, as the investment in huge while the domestic market is small. Without the certainty of getting government's translation subsidy, the publisher decided to go ahead with the project of translating my book(s). For me, it is already an invaluable appreciation.
I was fortunate to get a support from a very good friend, MT, who since long before I had my first book has been encouraging me to keep writing. MT was a journalist, and is a great writer whose English book is soon to be published by a world-class publisher. Despite of her tight schedule, she still allocated her precious time to translate my 500-page Titik Nol.
After four month of translating, in December 2013 MT finally came out with one translated chapter. But, reading this translation, I felt something was wrong. Terribly wrong. The text was just unreadable. I checked the original manuscript, and MT translation was in fact very accurate.We never figured out the real problem, until January 2014, when MT went to Singapore to meet her editor friend from the States. Only in a glimpse, her editor friend pointed out the issues of the manuscript. Right after returning home, MT asked for a meeting and gave me two options: proceed with the translation so the book can be published soon despite of its shortcomings, or to revise the whole book and to retranslate. It was not an option, actually. MT has translated more than 200 pages, but she said, "I have no problem at all to restart everything from the beginning. I just want Titik Nol becomes a good work and reaches many readers."
Thus, we started our regular weekly "dating", in cafés in shopping malls all over Jakarta from morning to evening, discussing every sentence and every word of the book. From MT I learned a lot about the theory of writing techniques that she had studied in the US: description, context, plotting, conflict, climax and, the most important, logics. Translation is not simply transferring the words from one language to another. Translation also translates a culture and brings it vividly to the readers. That's exactly the difficulty of translating Eastern Asian works for the Western audience. Borrowing MT's term, there is an exceedingly strong Indonesian "flavor" in Titik Nol to translate for the Western audience.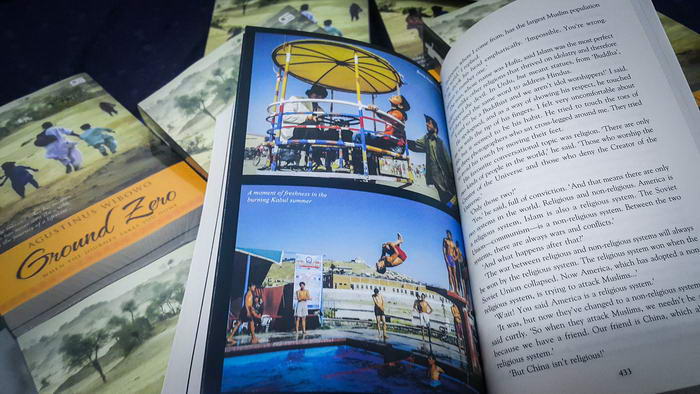 There is a fundamental difference between Eastern and Western cultures, which affect the way people think, write, and read. Eastern culture, influence by its philosophy and spirituality, emphasizes on rasa (the Indonesian word came from Sanskrit, originally meaning "juice" or "essence"). The writing of the Eastern cultures emphasizes on sensation, full of romanticism and unexplainable expressions, often being vague and abstract. Based on my experience reading and translating Chinese literary works, I found the similar traits. Proverbs, difficult diction, unintelligible characters, incomplete sentences, metaphors which not making sense, wildly jumping plots until we don't know when and where, a series of reflections and self-conversation and internalizations and eureka moments of enlightenment, … all this may bring particular pleasure to particular readers. A well-read Chinese friend of mine once said, "The more we feel confused and lost, the more we think this is a brilliant book." Unlike the writing theories in the West, there is no formula to develop this Eastern "flavor". They have been writing for thousands of years with this flavor, and thus the literary style developed organically and becoming unique. Very Chinese. Or very Asian. Or very East. But in anyway it is difficult to reach Western readers.
In the beginning, our duty was to identify the "flavoring" sentences in Titik Nol to be replaced with detail and context. But then I found, after I have revised one chapter, the feeling of the text has changed drastically, which means the whole book has to be totally overhauled. This is no longer merely a revision, but a total rewriting—from cover to cover. I used this opportunity not just to adapt the language style for Western readers, but also to sharpen the content.While Titik Nol talks about the meaning of a journey, the English version of it—which later I named Ground Zero: When the Journey Takes You Home—in fact talks about the same thing, only a level deeper: a journey is about home.
Talking on the issue of home, I have to deal with the spiritual wound that has made me to do all this journey: identity. Our family background is Chinese minority in Indonesia, and we had experienced periods of racial discrimination. The schizophrenic nature of our identity always raised a question inside me: Who am I? This is a question which made me moving, searching to find where home is and what home is. Writing about this means I would have to dig deeper into my mother and my family's journeys, which somehow related to some dark pages of Indonesian history: the 1965 and 1998 events.
Writing Ground Zero itself was a new journey for me. I have returned to my hometown several times to interview people who were associated with the events experienced by my mother, to gather more concrete and credible description. I had to go through forgotten or deliberately forgotten memory. I also had to deal with sensitive issues, which required courage for an Indonesian to assess and to write about: communism, nationalism, borders, racism, religion.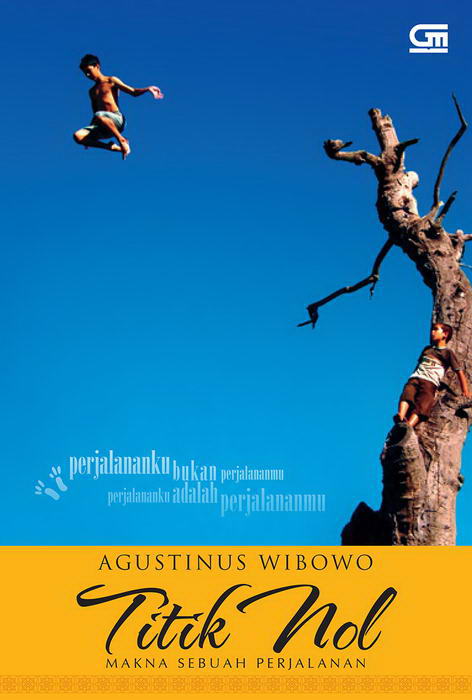 While writing Titik Nol has changed my life and my perspective of life, writing Ground Zero is also a life-changing experience. Ground Zero was based on Titik Nol, with same scenes of the physical journey, but it has a new perspective to bring a new contemplation and inner journey to discover the meaning of home. It is a different book anyway.
Thanks will never be enough to express my gratitude to MT and all other editors, who involved themselves voluntarily into this project—which was dubbed by MT as "flying with Air Impossible". Together we have passed this bumpy journey. For the whole two years, Ground Zero has been through over 8 rounds of revision (I has lost count myself), going back and forth between the author, the translator, the Indonesian editor (Hetih Rusli) and the English editor (John Michaelson). Perhaps, only crazy people would willingly get involved in this crazy project, thus I really thank you for your craziness!

Finally, completed at the very last moment, Ground Zero is ready to be delivered to Frankfurt Book Fair—which is going to start later this week. I do not expect much, but may Ground Zero add to the thousands of colors delivered from the Islands-of-Imagination to Frankfurt.
Paperback, 555 pages
Published November 2015 by Gramedia Pustaka Utama
ISBN13: 9786020322476
"Relating his travels to his dying mother, Wibowo beautifully captures the bittersweet experience of solo travel. The excitement of discovery, the shadow of a changeling identity and the low-grade thrum of the road not taken combine to produce this lyrical journey through time and place."
–Elizabeth Pisani,
author of Indonesia Etc.: Exploring the Improbable Nation